Articles

Debunking the Mystique of the Top 20 Law Schools (PDF)

Associates Diversity Report Card (PDF)

Driving Diversity in Large Law Firms (PDF)

Legal Recruiters find Growth Zone Selling Diversity (PDF)

Agents of Change (PDF)

The Big White Apple (PDF)
Taking the express lane to diversity (PDF)
An unprecedented push for diversity (PDF)

Press Releases
- as of October 5th, 2009
Carter-White & Shaw LLC /Ron Jordan, wishes to thank the following Attorneys for allowing us the honor and privilege to assist in their career changing transitions to their new firms:


Weldon H. Latham
Senior Partner

Practice Areas: Corporate Diversity Counseling Government Contracts: Introduction White Collar Defense and Corporate Compliance
Weldon H. Latham is a senior partner concentrating in the areas of Corporate Diversity Counseling, Government Relations, Corporate Law, and Government Contracts. He also serves as the Practice Leader of the Corporate Diversity Counseling Group and represents a wide range of Fortune 500 companies, minority and women-owned businesses, and municipalities in legal matters involving crisis management and diversity representation, acquisitions, mergers, financial transactions, Federal grants and procurement, as well as Federal executive, legislative and regulatory matters. Mr. Latham advises a number of Fortune 200 CEO's whose companies are confronted with highly publicized charges of racial discrimination or related disputes with Federal agencies and often directs confidential corporate diversity compliance reviews. Moreover, he has assisted clients in developing a wide range of "best practice" diversity initiatives and plans, ranging from executive management and workforce diversity to minority business procurement, diversity-related government/community relations, and targeted philanthropic efforts.
We are pleased to share a press release issued today by Department of Agriculture Secretary Tom Vilsack announcing an important new project for which the USDA has retained Jackson Lewis!
Release No. 0484.09
Contact: USDA Office of Communications (202) 720-4623
NEW CIVIL RIGHTS ERA AT USDA CONTINUES WITH SERVICE CONTRACT TO ASSIST PROGRAM ADMINISTRATION
WASHINGTON, Sept. 30, 2009-Agriculture Secretary Tom Vilsack today announced the award of a competitive contract for an independent assessment of the Delivery of Technical and Financial Assistance at USDA to the Jackson Lewis Corporate Diversity Counseling Group. Under the contract, Jackson Lewis will evaluate many key programs at USDA to identify barriers to equal and fair access for all USDA customers and provide recommendations to assist the USDA Secretary in transforming USDA into a model organization.
"From the moment I became the secretary of agriculture, my message has been clear: discrimination in any form will not be tolerated at USDA," said Vilsack. "I am confident this team of nationally-recognized experts will assist USDA in eradicating discrimination and becoming a civil rights leader among government agencies."
In April 2009, Vilsack announced a "New Civil Rights Era for USDA." This contract is an important part of the implementation of the new era and marks a critical step in USDA's continuing efforts to ensure that its assistance programs are administered equitably and in full compliance with civil rights and equal opportunity laws.
The Jackson Lewis team, led by Senior Partner Weldon Latham, is well-known for its key role in assisting many of America's largest corporations and government agencies to strengthen their policies, practices, and performance in the areas of diversity, fairness, and inclusion.
The assessment will focus on the effectiveness of USDA programs in reaching America's diverse populations in a non-discriminatory manner, with particular attention on accessibility, equity, fairness, and accountability. Based on their assessment, the team will develop recommendations for actions USDA should take to ensure that its program delivery and organizational structure is providing all Americans with fair and equal access to USDA programs.
The contract, for nearly $8 million, is for one year with an option for a one year extension. As part of this 12-month Department-wide assessment, the Jackson Lewis team will evaluate the laws, regulations, policies, practices, and results achieved in administering many key programs of the Farm Services Agency, Rural Development, Natural Resources Conservation Service, and Risk Management Agency and identify barriers to equal and fair access for all USDA customers.
The team will produce a final comprehensive report, including a thorough analysis of its findings and applicable law, and will make specific recommendations.
#
USDA is an equal opportunity provider, employer and lender. To file a complaint of discrimination, write: USDA, Director, Office of Civil Rights, 1400 Independence Ave., SW, Washington, DC 20250-9410 or call (800) 795-3272(voice), or (202) 720-6382 (TDD).
Aya Asano
Information Specialist
Information Services
Jackson Lewis LLP
59 Maiden Lane, New York, NY 10038-4502
Direct: (212) 545-4039
Fax: (212) 509-5717
asanoa@jacksonlewis.com

http://www.jacksonlewis.com/
University Law Expert Joins Jackson Lewis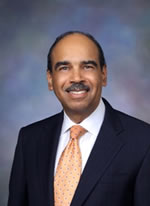 Washington, D.C., (September 11, 2009) -- Jackson Lewis LLP, one of the nation's largest and fastest growing workplace law firms, announced that Robert Lloyd Clayton has joined the firm as a Partner in its Washington DC Region office. Mr. Clayton is a leading labor law practitioner with special expertise in college and university compliance issues and had the distinction of being named Sports & Entertainment Lawyer of the Year by the National Bar Association.
Prior to joining Jackson Lewis, Mr. Clayton was a shareholder at Littler Mendelson P.C.
Mr. Clayton counsels colleges and universities in labor-management relations and employment litigation, and in Title IV, VI and IX and NCAA compliance matters. His experience includes conducting numerous Title IX audits and NCAA and EEO compliance training for athletic departments. He has also served as lead counsel in major cases before the NCAA Division I and Division II Committees on Infractions.
In addition, Mr. Clayton represents a broad spectrum of corporations and public institutions with respect to labor and employment litigation matters and in federal administrative proceedings. He also has in-depth experience in the gas utility industry where he has handled numerous NLRB unfair labor practice cases and has provided counseling on a wide-variety of compliance issues including FLSA compliance and EEO/diversity training. In addition, he is considered one of the foremost legal authorities on the impact that climate control legislation will have on the workplace and frequently advises energy companies about recruitment and job training programs.
John M. Remy, managing partner of the firm's Washington DC-Region office, says, "Robert brings a wealth of specialized legal knowledge that will be valuable to many of our clients. He enhances our position as a leading college and university legal resource and will assist us within the fast-growing energy industry. We are very pleased to have him join our firm."
"I could not be more pleased to have Robert as a part of our team," said Patrick L. Vaccaro, firm-wide managing partner for Jackson Lewis. "He brings to the Jackson Lewis table a skill set that is both out of the ordinary and extremely relevant to the ever-changing field of workplace law. He will be an added asset to our college and university clients as well as those within the energy field. When we look to bring experienced laterals on board, we ask ourselves the following question: How does this addition enhance our ability to provide world-class representation to our ever-growing client base? Robert's experience, expertise, reputation and character, make this one an easy call. We could not be more delighted."
Mr. Clayton received his undergraduate degree from Harvard University where he served as captain of the track team and earned All-Ivy and All- ICAAAA honors. He received his juris doctor from the George Washington University National Law Center. He is a nationally recognized speaker and appears frequently at the annual conferences of the American Bar Association, National Bar Association, National Association of College and University Attorneys, National Employment Law Council, National Association of Collegiate Directors of Athletics and the Eastern College Athletic Conference. Mr. Clayton is also a regular contributor to Athletic Business; University Business; Legal Issues in College Athletics and Sports Litigation Alert, and has been a Contributing Editor to The Developing Labor Law
He is admitted to practice law in the District of Columbia, Florida and Louisiana.
About Jackson Lewis
Founded in 1958, Jackson Lewis is dedicated to representing management exclusively in workplace law with 600 attorneys practicing in 42 cities nationwide. Jackson Lewis has a wide-range of specialized practice areas, including: Affirmative Action and OFCCP Diversity Planning; Disability, Leave and Health Management; Employee Benefits, including Complex ERISA Litigation, Workplace Privacy and Executive Compensation; Global Immigration; Labor, including Preventive Practices; Litigation, including Class Actions, Complex Litigation and e-Discovery; Trade Secrets, Non-Competes and Workplace Technology; Wage and Hour Compliance; and Workplace Safety Compliance. In addition, Jackson Lewis provides advice nationally in other workplace law areas, including: Reductions in Force, WARN Act; Corporate Governance and Internal Investigations; Drug Testing and Substance Abuse Management; International Issues; Management Education, including e-Based Training; Alternative Dispute Resolution; Public Sector Issues; Government Relations; Corporate Diversity Counseling and College and University Employment Law and Compliance Issues.
Additional information about Jackson Lewis can be found at http://www.jacksonlewis.com/
# # #
For more information, please contact:
Lara Hamm, Jackson Lewis
T: (212) 545-4031, E: hamml@jacksonlewis.com
Kara Dullea, Details
T: (864) 275.3331, E: kara@detailsdm.com
Ronald F. Thomas II Joins LeClairRyan as Special Counsel in the Firm's Government Relations and Regulated Industries Group.
LeClairRyan
1101 Connecticut Avenue NW
Suite 600
Washington, D.C. 20036
Phone: 202.659.6719
Fax: 202.659.4130
Ronald F. Thomas II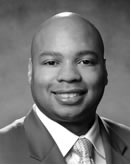 Biography
Mr. Thomas is special counsel in the Firm's Government Relations and Regulated Industries Group. He focuses his practice on federal and state government contracting and other government relations matters.
Mr. Thomas served as President George W. Bush's appointee as Deputy Assistant Secretary for Policy, United States Department of Veterans Affairs. He was responsible for the development and implementation of vision, strategy, problem-solving and leadership within the department and was responsible for management and budget of the Office of the Actuary, the Policy Analysis Service, and the Data Management Service. Mr. Thomas also participated in developing the department's strategic plan and legislative program. He also served as the Designated Federal official for the Secretary's Advisory Committee of Operation Iraqi Freedom/Operation Enduring Freedom Veterans and Families.
In April 2008, U.S. Secretary of Veterans Affairs Dr. James B. Peake appointed Mr. Thomas to the department's Veterans Affairs Advisory Committee on Operation Iraqi Freedom/Operation Enduring Freedom (OIF/OEF) Veterans and Families. His role is to review veterans' benefits and services and recommend how to tailor them more precisely to the needs of OIF/OEF veterans and their families. Also in 2008, Mr. Thomas served as the co-chair of D.C. Lawyers for McCain.
In 2004, Mr. Thomas was elected second vice chairman of the South Carolina Republican Party. He was a delegate to the 2004 Republican National Convention and was vice chairman of the South Carolina delegation. He has served as a member of the following: Governor's Commission on Management, Accountability and Performance (MAP) Subcommittee on In-state Procurement; the Bush-Cheney '04 Leadership South Carolina Team; and the Minority Advisory Committee and the Service Academy Selection Committee to Congressman Joe Wilson (R-SC, 2nd District).
Also in 2004, Mr. Thomas was the vice president of the South Carolina Republican Party Convention. He was the only African-American political director of a state Republican party when he worked for the South Carolina GOP in 2002 and 2003.
Mr. Thomas is a frequently sought-after Republican strategist and provides commentary and insights on political activity and elections for national television programs such as MSNBC, Black Enterprise, and various national radio programs. He has also been a featured speaker on small business issues at National Urban League conferences.
Legal Experience
LeClairRyan, Washington, D.C., February 2009 - Present
Nelson Mullins Riley & Scarborough LLP, Washington, D.C. and Columbia, South Carolina, 2008 - 2009
Deputy Assistant Secretary for Policy, United States Department of Veterans Affairs, Washington, D.C., 2005 - 2008
State Grand Jury Law Clerk, Office of the South Carolina Attorney General Henry McMaster, South Carolina, 2003 - 2004
South Carolina Republican Party, Political Director, 2002 - 2003
United States Army, 1997 - 2002
Memberships and Affiliations
Columbia Urban League: Former Member, Board of Directors
South Carolina Department of Revenue Alcohol, Beverage and Licensing Advisory Board: Member
American Health Lawyers Association: Member
American Council of Young Political Leaders: Delegate
The Institute for Responsible Citizenship: Board of Trustees
Advisory Committee on Operation Enduring Freedom/Operation Iraqi Freedom: U.S. Department of Veterans Affairs
Center for Infastructure Protection, George Mason University School of Law: Fellow
Business Litigator Victor Vital Joins Baker Botts in Dallas
Former Harris County Prosecutor Focuses on Complex Commercial Matters, Business Disputes
HOUSTON, May 2, 2007 -- Victor Vital, who has built a significant trial practice by successfully representing clients in complex commercial matters and business disputes, has joined Baker Botts L.L.P. as a partner in the Firm's Litigation Department. Vital will be based in Baker Botts' Dallas office.

A former Harris County prosecutor, Vital handles business cases that involve a variety of claims such as breach of contract, fraud, breach of fiduciary duty, tortious interference, misappropriation of trade secrets, defamation and other business torts. He has also defended businesses against complex product liability claims. He has tried more than 100 cases in a variety of forums, including arbitration, state court, federal court and bankruptcy court.

"Victor's experience in business litigation, representing clients in a broad number of forums, further strengthens our litigation team," said Baker Botts Managing Partner Walt Smith. "Victor's legal skills will offer creative, timely and strategic advice to help our clients solve complex legal issues."

Prior to joining Baker Botts, Vital was a partner in the Dallas office of Haynes and Boone LLP. He has been published in a variety of legal and business journals concerning commercial litigation and general trial practice. He is currently editor of a quarterly newsletter entitled Commercial Litigation for the Texas Association of Defense Counsel (TADC).

"Victor's record in representing clients in complex business litigation speaks volumes about the skills he brings to Baker Botts," said Robb Voyles, chair of Baker Botts' Litigation Department. "In representing energy companies, financial firms and Fortune 100 companies, Victor has the depth of knowledge in business litigation to help us to continue to provide our clients the service they have become accustomed to from Baker Botts."

Vital earned his law degree with honors from the Thurgood Marshall School of Law in 1995. He was executive editor of the Thurgood Marshall Law review.

He is a member of the National Bar Association, Commercial Law Section (Executive Board and Editorial Board); Texas Association of Defense Counsel, Board of Directors; Dallas Bar Association; Dallas Association of Young Lawyers (DAYL); DAYL Foundation, Fellow; J.L. Turner Legal Association, Board of Directors; and the American Bar Association, Section of Litigation.

About Baker Botts L.L.P.
Baker Botts L.L.P., founded in 1840, is a leading international law firm with offices in Austin, Beijing, Dallas, Dubai, Hong Kong, Houston, London, Moscow, New York, Riyadh and Washington. With approximately 750 lawyers, Baker Botts provides a full range of legal services to regional, national and international clients. For more information, please visit https://owa.myccllc.net/exchweb/bin/redir.asp?URL=http://www.bakerbotts.com/.

For more information, please contact:
Michael A. Cinelli
Public Relations Manager
713/229-1764 (office)
281/546-4295 (cell)
mike.cinelli@bakerbotts.com
LeClairRyan is pleased to announce that Government Relations Industry Leaders Singleton B. McAllister and Weldon J. Rougeau have joined the Firm and will establish the Federal Government Relations Practice.

Ms. McAllister and Mr. Rougeau will establish a bi-partisan federal government relations practice that will include professional lobbyists and lawyers experienced in public policy development in the legislative and executive branches of the government.

Ms. McAllister comes to the Firm from Mintz Levin Cohn Ferris Glovsky and Popeo where she was a member of ML Strategies, the lobbying component of the firm and was also a part of the Corporate Diversity Risk Management practice. She has been practicing government relations and public policy law for nearly twenty years. She has served in numerous positions within the U.S. House of Representatives and served as senior counsel to the House Budget Committee. Ms. McAllister was appointed by former President Clinton as the General Counsel to the United States Agency for International Development. She also was a former Chair of the National Women Business Center and a past President of Women in Government Relations. She is a graduate of Howard Law School and the University of Maryland.

Mr. Rougeau is a former counsel with the Government Relations Group at the Washington, D.C. law firm, Arent Fox. He is a past president and CEO of the Congressional Black Caucus Foundation and has served in senior executive positions at American Express, the Loyola University Medical Center, and the National Urban League. His government experience includes service in the United States Senate, the U.S. House of Representatives, and the U.S. Department of Labor during the Carter administration. Mr. Rougeau is a graduate of Harvard Law School and Loyola University Chicago.
We hold but one thread in the tapestry of diversity………….
©Copyright 2008 Carter-White & Shaw, LLC. All Rights Reserved. Privacy Policy
Web Design, Maintenance & Hosting provided by My Computer Consulting, L.L.C.